Posted by MA on Jul 9th 2021
THE PROBLEM IS ALWAYS POWER
It's true for me and you - power is always an issue! I'm telling you, no mater how much we plan and try to provide power to everyone who needs it, there always seem to be issues with outdoor generators and indoor electrical can cost so much to buy from venues. That's why I always recommend purchasing your own Electric Generator or Battery Inverter. I've rounded up a few that I highly recommend to all Exhibitors so you can be electric independent and never pay for electricity at any market again!

Consider at each market you can pay between $40-$100 per electrical outlet any of these models can pay for themselves in less than a year, plus you will always have it for personal use and for business use for many years to come.

All prices are subject to change, prices listed are as of 7/09/2021

JACKERY PORTABLE POWER STATION EXPLORER 1000, 1002 WH WITH SOLAR OPTION
Available from Jackery direct, click here.
Big Top Entertainment only uses Jackery units. We have found them to be reliable, easy to use and high quality. We have several of the models ranging from 300, 500, 1500 and 2000.

What I like: 2,800 reviews with a five star rating, the go-to in camping/prepper world, has three 110 outlets plus you you can purchase the solar panel charging station so you can charge while at outdoor events.
Price: $999
RYOBI 40V 1800-WATT POWER STATION LITHIUM BATTERY INVERTER PUSH START GENERATOR

Available from Home Depot click here.
What I like: it's small, from a reputable company Ryobi, has three 110 outlets.

Price: $799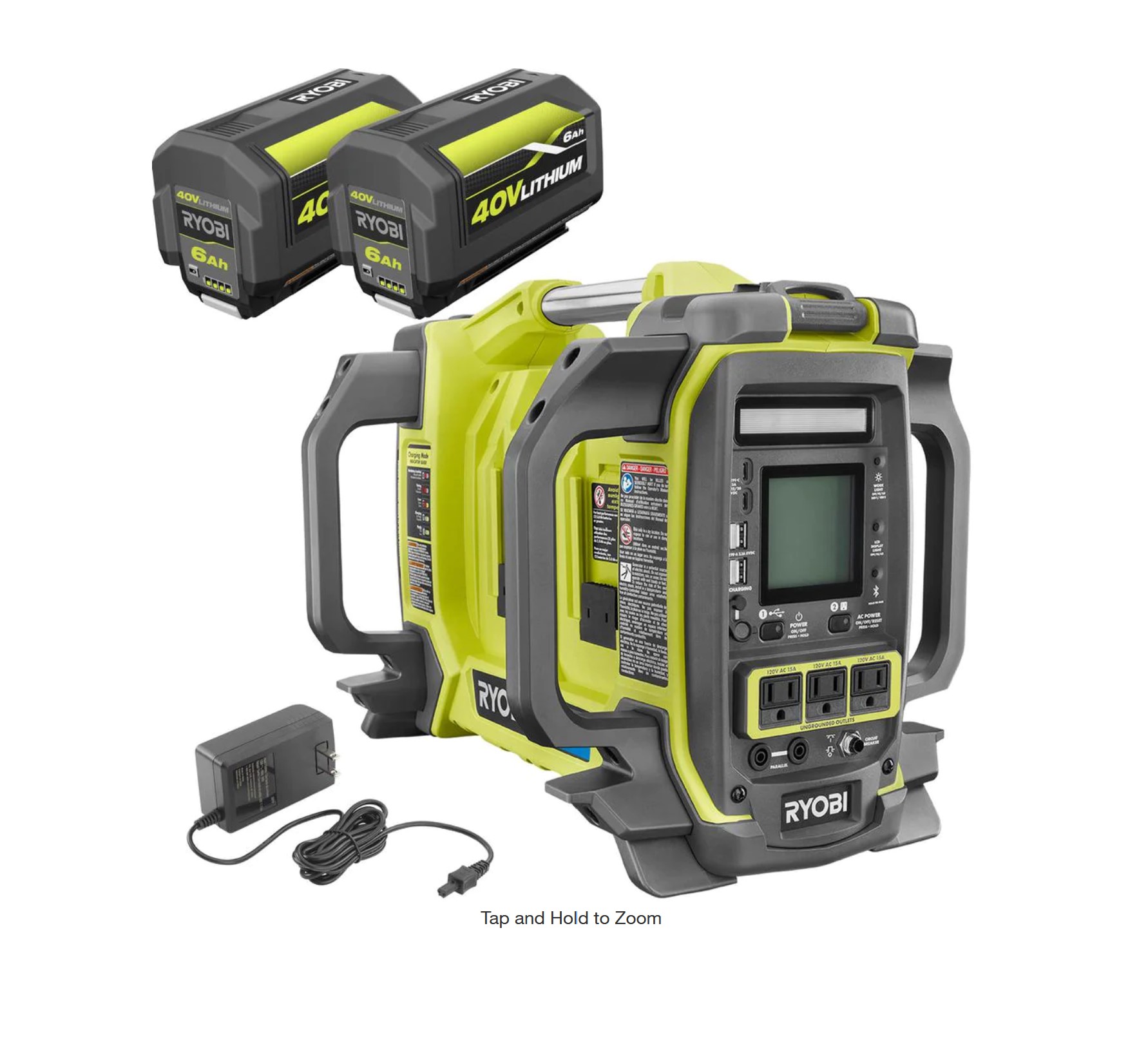 WESTINGHOUSE 150-WATT/300 WATT LITHIUM-ION PORTABLE POWER STATION

Available from Home Depot click here.
What I like: it's TINY, the price is right, perfect for charging phone or tablet for running your register.
Price: $130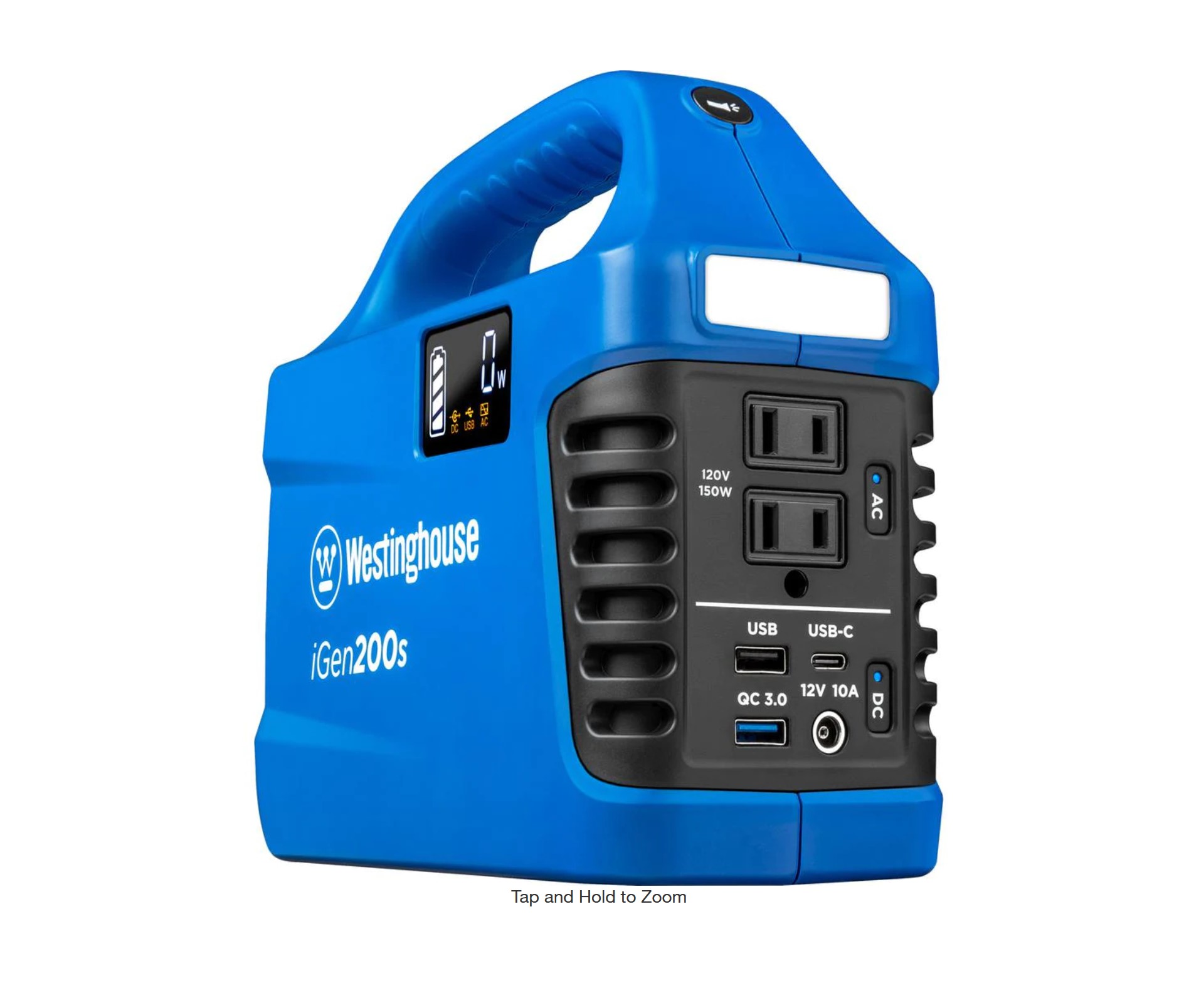 RYOBI 40V 300 WATT POWER INVERTER WITH 4.0 AH BATTERY
Available from Home Depot click here.
What I like: this item does not include a charging station, does include one battery, if you already own any Ryobi power tools you can use any of your existing batteries and charger to run this little fella'. Ideal for charging your phone/tablet or cash register.

Price: $198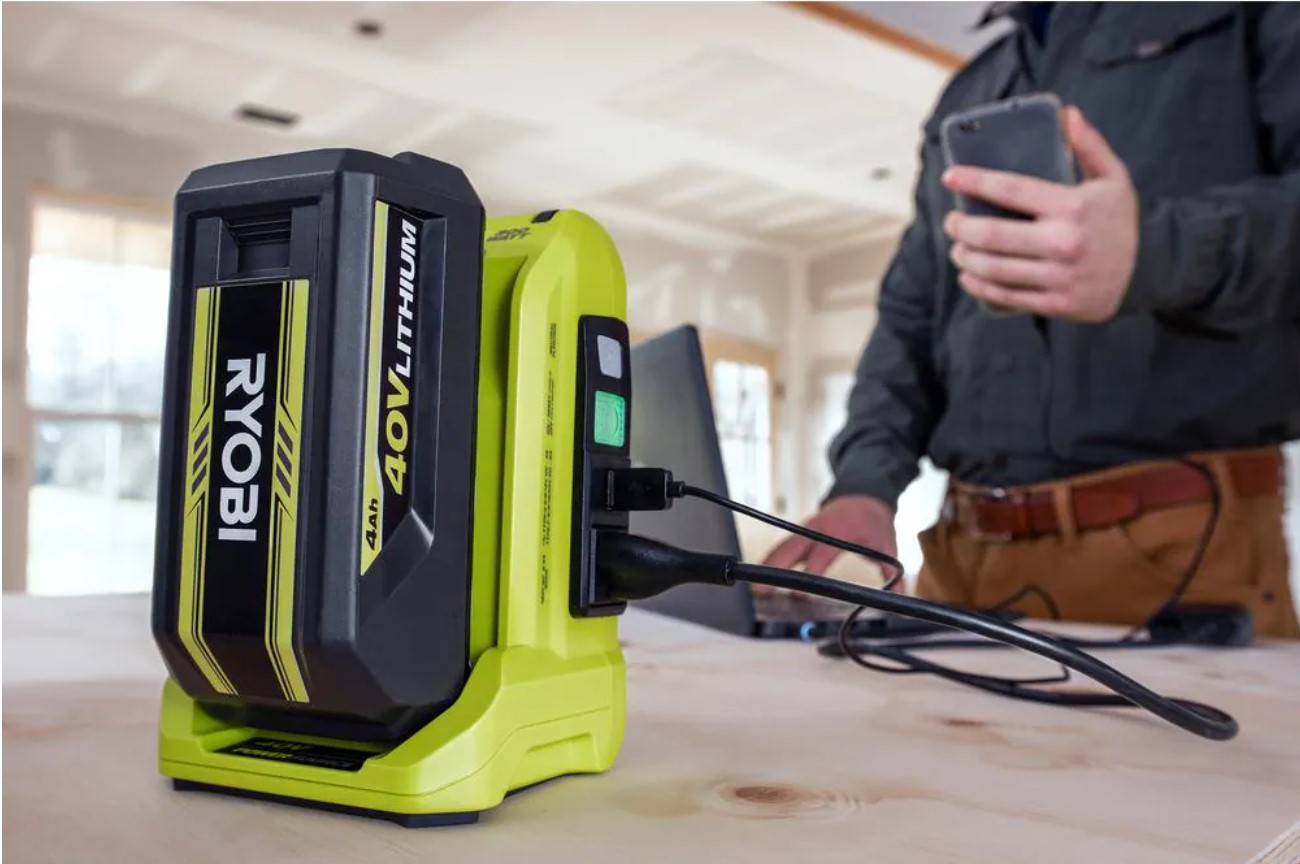 ECOFLOW PORTABLE POWER STATION RIVER 288WH BACKUP LITHIUM BATTERY

Available from Amazon click here.
What I like: affordable price, 1600+ reviews on Amazon, charges from 0% to 80% in about 1 hour.

Price: $380