Posted by MA on May 11th 2023
Double Your Sales with a Display 2.0


Everything you need to know about doubling your sales by leveraging your display and why a professional backdrop is critical to your success. Real life examples, tips on what to purchase and from which suppliers we recommend. Remember, display is 50% of your sales - the best displays get the most $$$.

Goals of Merchandising:
Grab their attention.
Understand what you sell in 2 seconds.
Make it easy to say yes.
Be memorable for future repeat buyers.
Click here to watch on Youtube.
PDF File:
Pinterest Board: click here to view the board.
Hundreds of display ideas.
Always adding new ideas. Let me know what you sell and we will add pins for you.
Supplies & Providers:
A&B Woodshop https://tinyurl.com/abwoodshop
Based in Conroe, TX, production times may vary generally display pieces are available in 4-8 weeks. Can custom create designs. Most of their designs are built with the intention of being put together and taken apart for transport.


Etsy https://tinyurl.com/etsypanels
For wood panel walls that are easy to transport, the above link will auto filter only those made in Texas.


Uline https://tinyurl.com/unlinegrid
Industrial and commercial quality metal gridwall, ships from Dallas, TX and generally arrives next business day.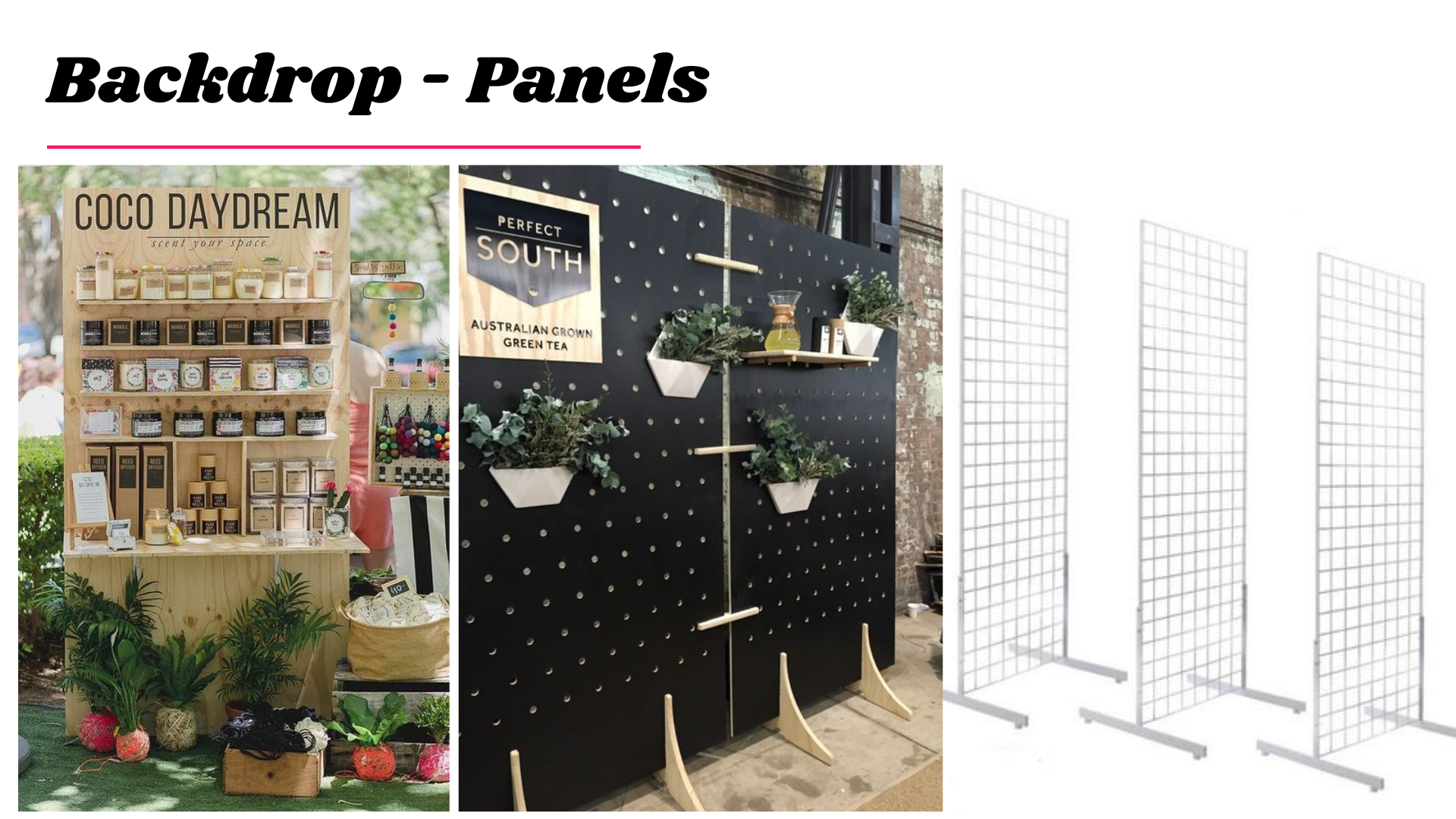 Best of Signs Bestofsigns.com
Big Top Entertainment uses for all of our banners, signs and large format printing. They always offer discounts so be sure to subscribe to their newsletter to be notified of sales.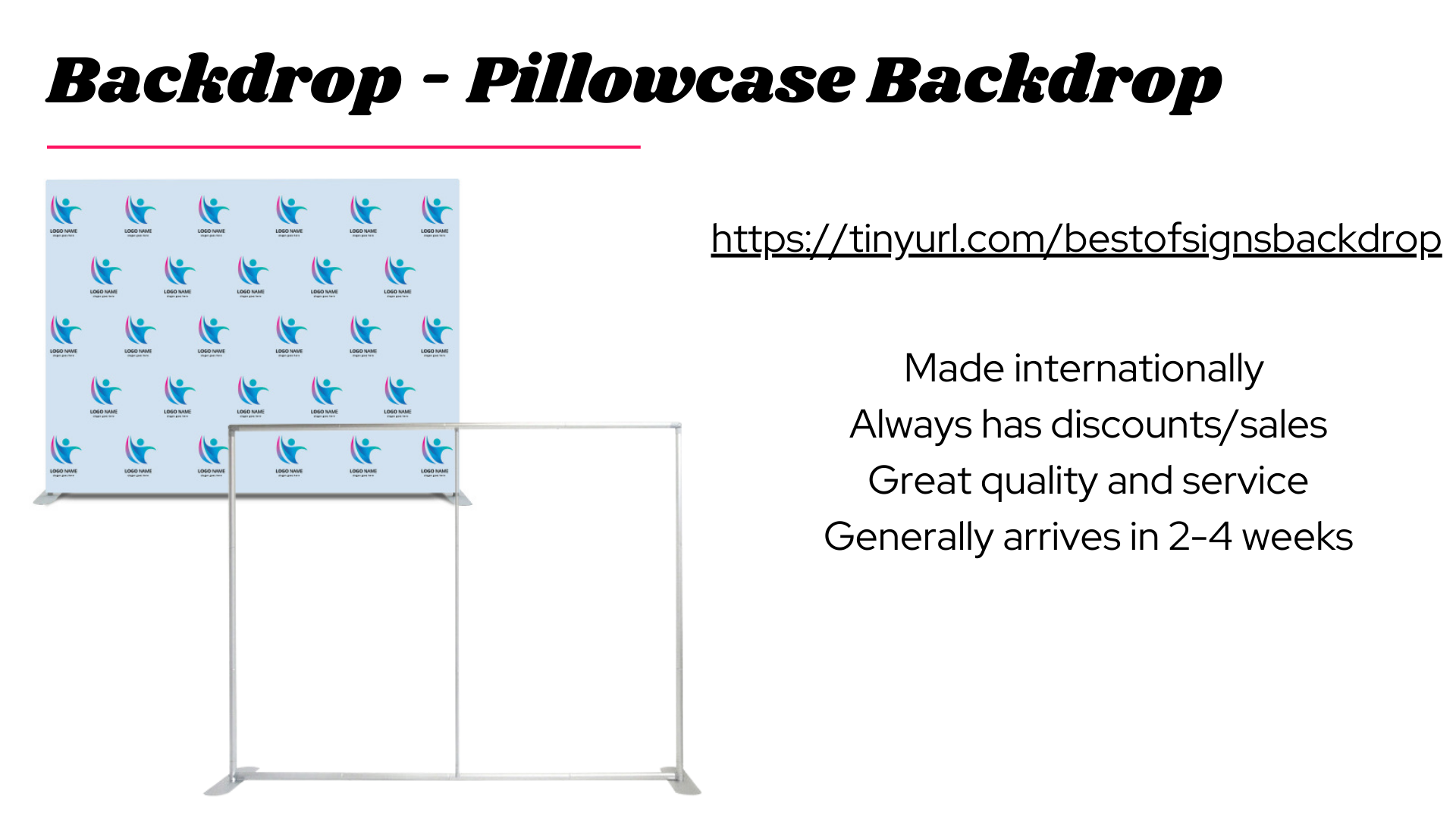 Ivory Bloom https://tinyurl.com/ivorybloom
Statement backdrops, ships from Houston Texas.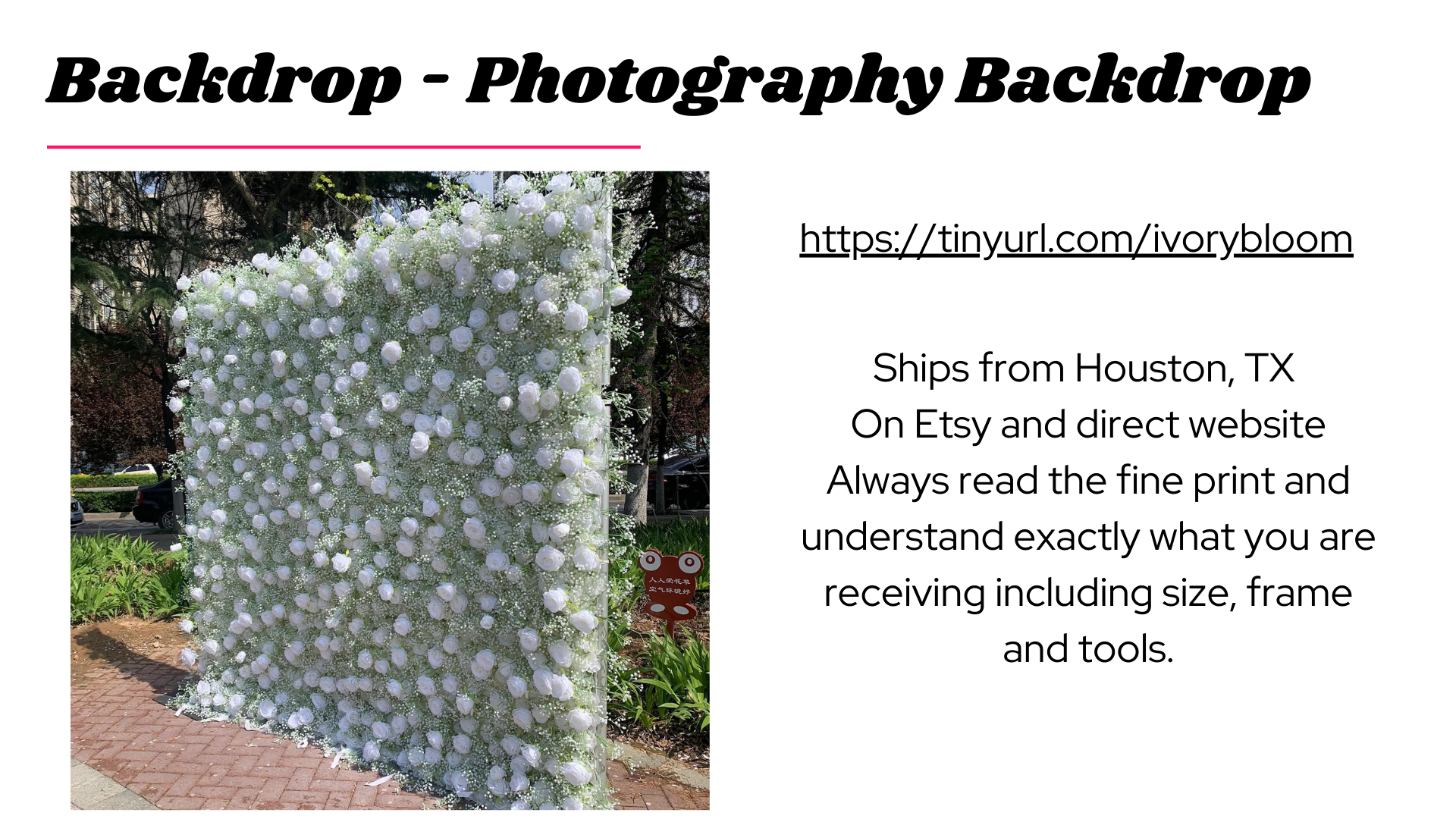 Pipe and Drape USA https://tinyurl.com/pipedrapeusa
A great backdrop, the original pipe and drape. Great for easy transport, solid no frills backdrop.